Saturday afternoons are virtual game days at the library, and the reference librarian is bringing a series of animal role playing games, every weekend.
These programs are designed for adults, but teens are welcome, and kids can play too as long as they're with an adult.
Honey Heist – July 17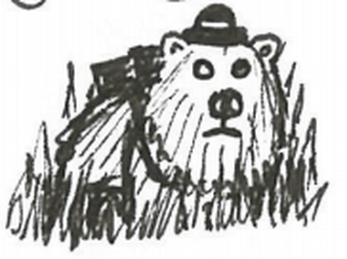 It's Honeycon 2K21. You're going to undertake the greatest heist the world has ever seen. Two things – (1) you have a complex plan that requires precise timing. (2) you are a literal bear.
Take the role a criminal bear and use your stealth, strength, and wits to get the honey from the humans.
Click here to register for Honey Heist.
Goose of Grillner Grove – July 24
A visitor arrives… they don't understand the danger the resident goose presents. As citizens of the town, having been terrorized by the goose these 20 years, it's your job to convey the peril they are facing.
Take the role of a villager, and tell stories of the villainous acts that a horrible goose has done in your town.
Click here to register for Goose of Grillner Grove.
Gobs of Gobs – July 31
You and your goblin siblings need to get your mom the best birthday present, and only one thing will do: a piglet. Gather your squad and go to the nearby human village to find the littlest piglet!
Take the role of a goblin, and explore a lighthearted world so you can bring your mentor a good present.